Let your dog spend the day with us playing and learning with other like-minded dogs.
We have openings now in our Millersville location!
Leash Free Living's Doggy Daycare combines daycare and training to bring you the coolest, most interactive day care in town.
Your dog gets to make new canine buddies, have FUN, and LEARN basic skills at the same time! Training and manners are reinforced throughout the day while we encourage appropriate levels of play, practice fitness exercises, and engage your dog in group training activities.
Our supervised daycare + training provides plenty of physical/mental stimulation, socialization, exercise & structured play time. It also provides plenty of group activities to help your dog be more confident and well-mannered.
Just like people, when your canine companion gets a healthy balance of physical and mental stimulation,
they will be happy and well-adjusted. GOOD DOG!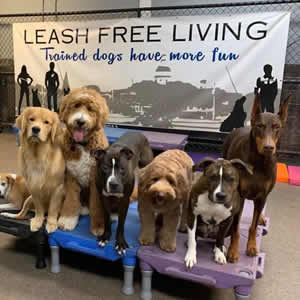 Training Sessions
Dogs will work in and around the other daycare dogs, and will train as a group. Group stays, place, tricks, recalls, etc.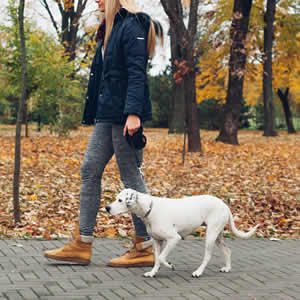 Leash-Walked Potty Breaks
Dog will be leash walked several times throughout the day for potty breaks.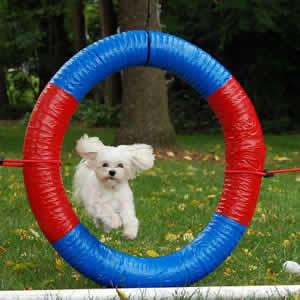 Structured Exercise
Dogs may take a stroll on the treadmill, balance on balance discs, etc.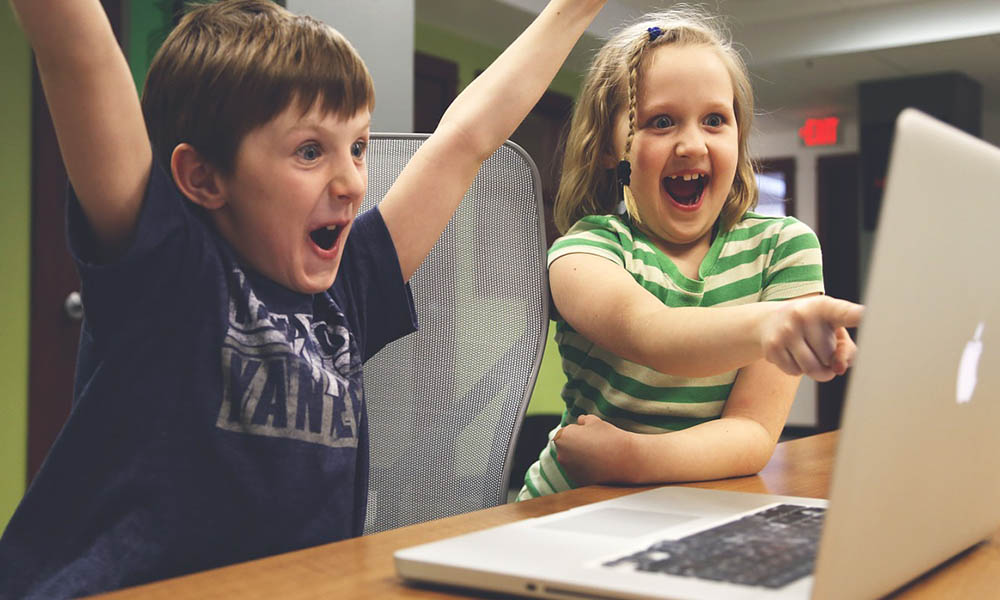 Play Time!
Supervised group play sessions with other day care dogs, indoors.
DAYCARE + TRAINING PRICING:
Reservations are required. $45/Single Day, $40/10 Day Package, $35/20 Day Package, Drop In Day Training $50/day
Individual training sessions can be added on for your dog while they are at day care, if you would like to work on specific homework, learning new skills, or problem areas. Sessions can even be booked as a Field Trip if you'd like your dog to have an off-site adventure.
Individual Add-on Training Session $20
Field Trip (Off-Site Training) $30
OPEN 7 A.M. – 7 P.M. (for drop-off and pick-up)
Your dog is a part of your family, and as such, deserves for you to treat him like a teammate in your training journey. Our relationship based training methods allow our dogs to work with us, instead of for us. Our goal is not to simply put behaviors on cue, but to create a shared vocabulary between dog and owner so dialogue can flow in both directions!
We offer a variety of training programs designed to fit any dog at any level. Our trainers have years of experience and offer services in our Annapolis and Millersville location.
ADDITIONAL SERVICES:
Dog School: Dogs in this program will receive 90 minutes of one-on-one time with a trainer each day to work on their specific training goals. Price: $100/day
Private Lessons: Private lessons can be done in home, or at our location. Private lessons are completely customizable. Details and Pricing.
Group Classes: Join us for basic through advanced training in our group classes. Details and Pricing.
Leash Free Living, Inc. offers dog training and day care services to pet owners in Annapolis, Millersville and surrounding areas. We believe in a fair, balanced, relationship-based training method that gives your dog the most information to learn and succeed.
Annapolis Location:
1937 Lincoln Dr, Annapolis, MD 21401
Millersville Location
1526 C Jabez Run, Millersville, MD 21108