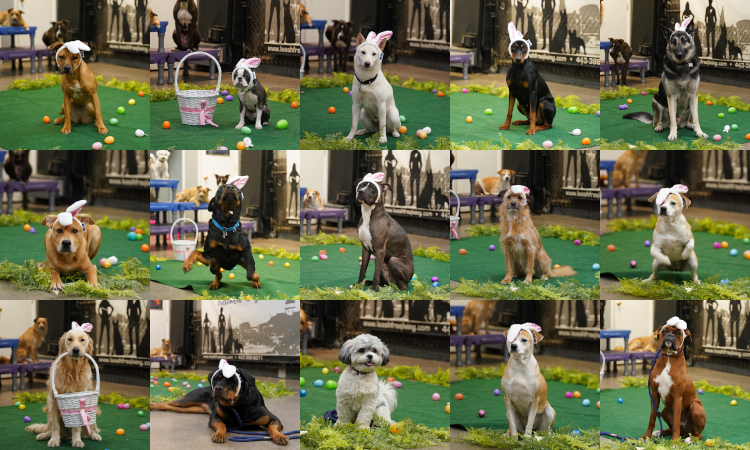 We decided to get creative this year with our Doggy Easter Egg Hunt, since we couldn't meet with you all in person for our tournament like we've done in years past.
Last month, we posted instructions so you can plan your own Easter Egg Hunts for your dogs. We've loved watching your videos and getting to see your dogs in action!
To include even more dogs in the fun, we also ran all the Day Training dogs through an Easter Egg hunt.
Our favorite part turned out to be watching the dogs try to remove the bunny ears, and not the actual hunting. Enjoy these clips of the dogs protesting our holiday spirit.
Hope you have a safe, and happy Easter!